Long gone are the days when filling meta-tags and repeating words in your pages were of any value to make your website rank high on internet searches. Google has since become a giant artificial intelligence; extremely smart and capable. Yes, content is still important — however, it's not because Google counts how many times you use a word but because Google has the capacity to read and learn the context, meaning and intent of any web page.
...and with Local SEO, things become even more complex.
Local SEO —or Local Search Engine Optimization— is making sure that your business shows up when someone does a Google search for the products or services you offer in your geographical area.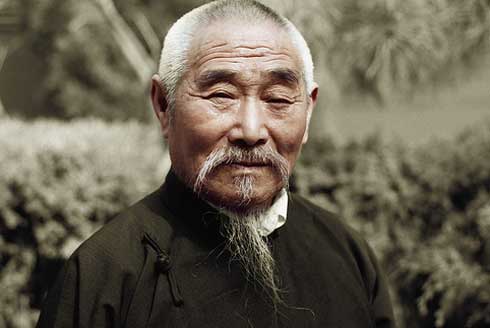 Think of Google as the old, wise man in the village. When a new mechanic moves into town and opens a shop, he needs to earn the trust of the old patriarch before he gets his blessing and recommendation among the rest of the villagers — in the end, the old man has a reputation to protect and he won't recommend just anyone, regardless of how big the mechanic's smile or how shiny the sign outside his new shop is. The mechanic needs to earn the old man's trust and respect before he gets recommended to other villagers.
Just like with the village's old man, you need to prove a few important things before Google recommends you (in the form of ranking above your competitors). So you have a few questions to answer:
Who are you?
Is the name of your business clearly and consistently stated in your website, properties and online directories?
Where are you located?
So you offer services within your comunity, huh? What's your address and phone number? Are they clearly shown in your website and consistently listed in reputable, open online directories as well as in specialized directories for your industry?
What do you do?
Are your services clearly explained in your website?
How serious are you?
For how long have you been in business?
Do you specialize in one type of activity or are you a jack of all trades?
How well is your website engineered? Is it clear and well organized? Does it have the information people look for? Do people stick around and navigate through your website's pages? Do they engage when they find your contact information? Is your site properly maintained and updated? Is it optimized for mobile devices? Does it comply with good/current programing and design practices?
How much time do you spend maintaining a consistent presence across the board? Do all directories list your name, address and phone number correctly? When something changes, is it promptly updated or taken care of?
When people mention you on social media and/or online reviews, do you take the time to respond and engage with them in a positive manner?
When a major algorithm change occurs, do you adapt quickly, using only best practices and methods?
How do others perceive you?
Do other businesses and/or organizations mention you positively on their own websites and other online properties?
Do people say good things about you on social media?
Do people take the time to leave good online reviews for your business?
These are just a few of the things that you need to prove Google "the wise" before you can even start thinking on getting good local rankings. At Ovalmint, we work hand-in-hand with our clients to make sure Google sees them as worthy of being ranked on the top spots for their relevant local searches.